Paints are Charles Fazzino(master of 3-D pop art).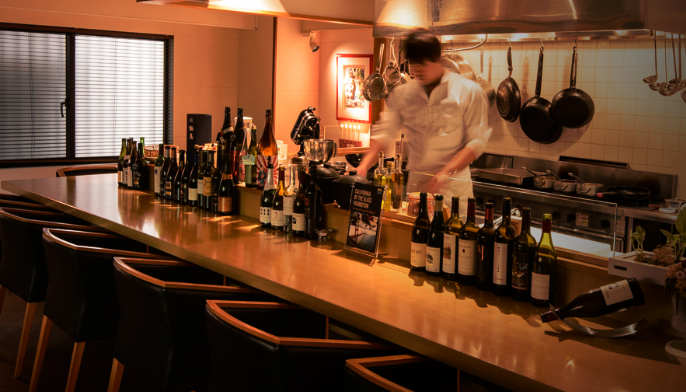 From counter seats, you can have a look all the cooking process Sofa and table seats are available in accordance with the number of people, and the occasions such as celebrations, business meeting and anniversary etc.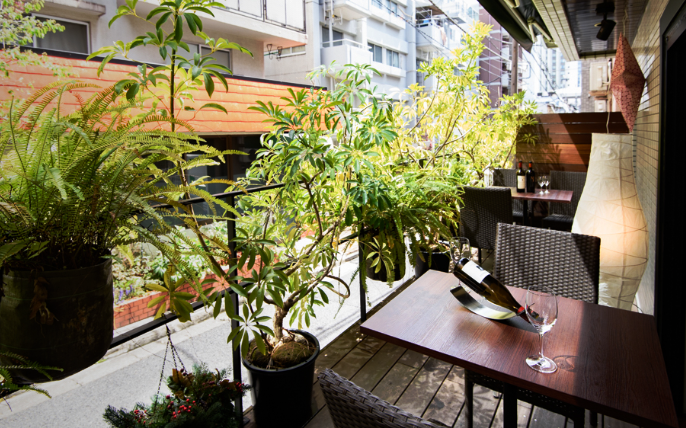 Terrace seats are also available.
Dining outside makes feel refreshing, which is different from having dinner inside the restaurant. You can enjoy outside seating with your lovely pets!